If you happen to be a diehard fan of Christopher 'Batman' Nolan, you just can't miss this news. The popular filmmaker will be visiting India in December! According to a message posted on the official page of IIT Bombay's prestigious festival 'Mood Indigo', the multitalented director will be visiting Mumbai on December 28. 'Mood Indigo' is often referred to as Asia's largest college cultural festival.The 44th edition of the festival will kick off from December 26 and go on till 29 December.
Hollywood filmmaker Christopher Nolan is all set to entertain young Indian minds at one of Asia's largest cultural festivals, 'Mood Indigo', organised annually by the Indian Institute of Technology's Mumbai chapter.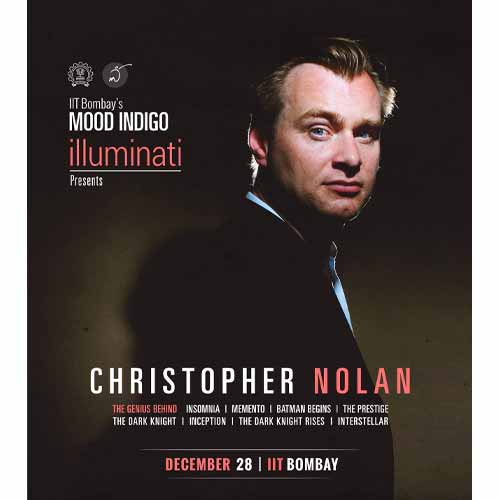 The 44th edition of the festival which starts on December 28, will have the Oscar nominated director as one of the speakers for festival's literary fest called 'Illuminati'. The event comprises a panel of speakers who are experts in their respective fields, sharing their experiences and inspiring stories with the audience. Last year's 'Illuminati' seminar featured Bollywood star Aamir Khan, LinkedIn CEO Nishant Rao, writer-journalist S Hussain Zaidi, and hockey player Mir Ranjan Negi.
Christopher Nolan, who has helmed and scripted exceptional films like
The Inception, The Dark Knight, Momento
, among others, will be one of the speakers at the 'Illuminati' seminar.
Meanwhile, the campus has been prepping everyone about Mr Nolan's presence for the fest in their unique way.